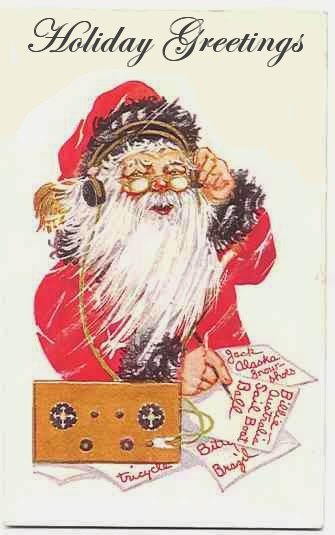 The backbone of ECARS is service by its members for its members.
3/26/2018
ECARS Election
This year's election commences Saturday 1 December and continues through Sunday 30 December.

The membership is deciding on the 2019 Officers and three Directors for 2019-2020. There is one Nominee each for the office of President, Vice-President, and Secretary/Treasurer and there are four (4) Nominees for the three open Director positions. Accordingly, this year's ballot will NOT involve voting for President, Vice-President, or Secretary/Treasurer but will provide a ballot for selecting the three Directors of your choosing. Brief BIOS of each nominee are provided at this link for the benefit of the voting membership, who may well not know the candidates. Recommend you review the BIOS before voting.

Voting will be accomplished by clicking a ballot box at the top of this webpage. This ballot box will be activated on 1 December

If you are blind, or otherwise not able to use the provided electronic ballot, contact one of the following Election Committee members by email and they will help you vote over the phone, or by email.
- Les Morrow *, W3LES, lesterf52@gmail.com
- Ray Payne, K3RRP, pa77083@gmail.com
- Fred Souza, K1FCS, k1fcs@yahoo.com
- Duffy Hearrell, AD4VA, duffyhearrell@gmail.com
* Chairman, 1 (484) 408-3993 (Leave message if phone not answered. He will call you back)


11/27/2018, updated 11/30/2018
Net Control Operators Needed
To volunteer, contact the Net Manager at ecars-netmanager@cox.net See guidance on being a net control operator here.
ECARS Grants
The East Coast Amateur Radio Service, Inc. can provide financial support for worthy amateur radio related initiatives. The focus of this grant program is to support Amateur Radio and other non-profit organizations with programs to educate, license and otherwise support Amateur Radio activities with emphasis on youth-based projects. See menu item 'Organization: Apply for a Grant' OR Click Here for Information.
Feb 2017
Swap & Shop - Summer Schedule
On Line Swap & Shop is back. Be among the first to enter your Swap & Shop Ads or requests. Fill out the form with your information and wait for approval. All new ads will be posted within a day or two of request. Check out the Swap & Shop Here. Also catch the ECARS ON AIR Swap & Shop, now Running on 7.255 on Saturdays from 11:00 AM to 12:00 PM.
6/28/2018
End of Official Announcements
Member Information Changes
If you have changed your Call Sign or email address please see "Membership: Update Membership Data" page for instructions about how to update them.
7/16/2016
Show Us Your Shack
It is always a pleasure to see how other Hams have set up their Shacks. So, ECARS has a section of the website dedicated to showing pictures of member's shacks. If you have not done so already, share your pride and joy on the website. Follow the menu option above to view member's shacks. See the instructions for submitting your "Shack" photo for inclusion in the slide show on the "Operations: Show Us Your Shack" page. This is for ECARS members only.
7/16/2016
Visitor Number


Since 3/13/2017