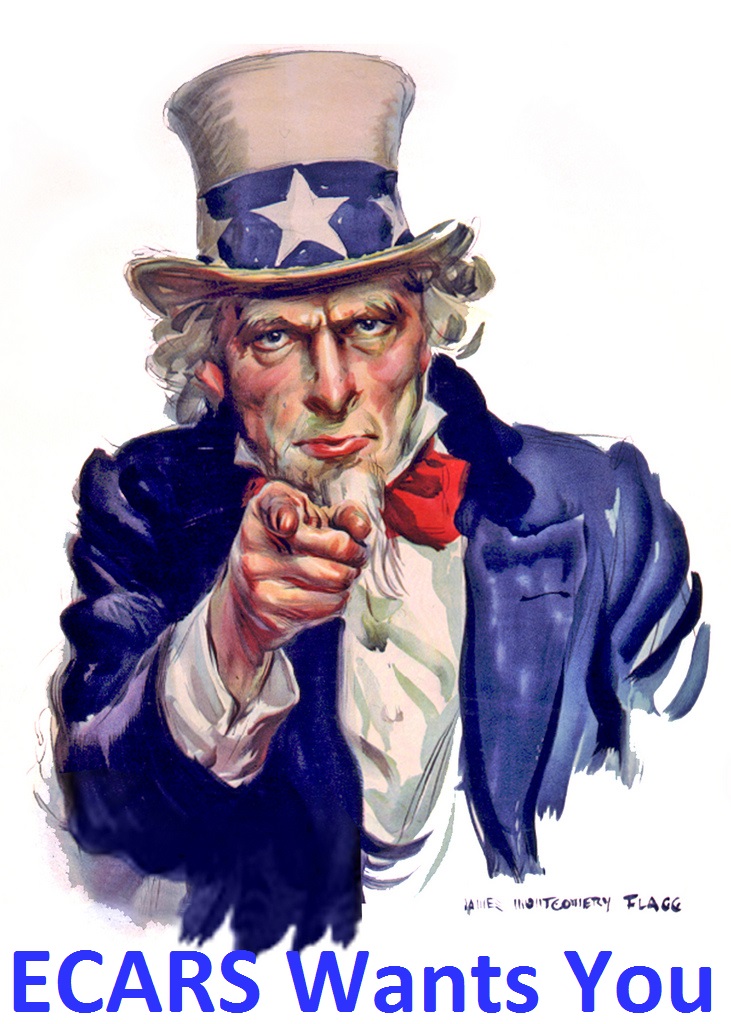 The backbone of ECARS is service by its members for its members.
3/26/2018
Congratulations George - W3GWM
Our own George Miller , W3GWM, ECARS # 20743, has been selected to be the Eastern Pennsylvania Section Manager starting in October 2018, further solidifying the link between ECARS and the ARRL. Congratulations George! Good luck in all that you do as Section Manager.
6/15/2018
New Membership Database
The ECARS Webmaster has implemented a new on-line SQL Membership Database. It is currently live and all Member Lookups from the website are accessing this database. For the next several months, the Secretary / Treasurer will continue to maintain the old Access membership database as a backup, in parallel with this new system.

This new SQL database has replaced the previous method in which an Access database was maintained by the Secretary / Treasurer on his local computer, and which required him to periodically create an external active members database and upload it to the website. Since modern website host server software no longer supports directly reading Access database files, the Webmaster was having to convert the Access db to SQL after each active members table upload by the Secretary / Treasurer. This was cumbersome and created substantial delays between membership applications and when the data would appear on the website. Membership updates are now immediately visible on the website as soon as the Secretary / Treasurer enters the data via the on-line data entry tools.

If you see any problems with the data in the Member Lookup utility, please notify the Secretary / Treasurer, who will research and resolve the issue.