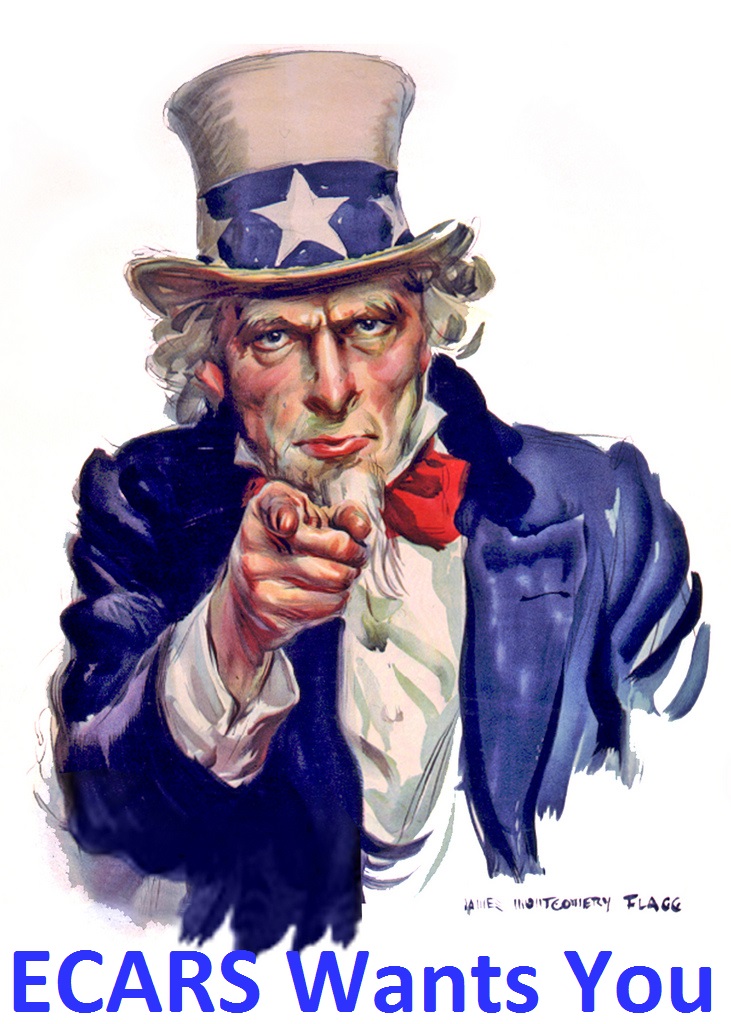 The backbone of ECARS is service by its members for its members.
3/26/2018
News Collector/Reporter
ECARS is looking for a volunteer to serve as our news collector and reporter. In this capacity, he/she will be responsible to the Officers and Board for collection of information regarding activities our members have engaged in (e.g. ham fests; participation in ham related activites such as NPOA, or traffic passing, or similar events of note or interest; home brew construction projects; Field Days; or non-Ham life events of note). He/she would prepare short write ups of these and submit them to the Webmaster or PR Specialist, or both, for inclusion on the ECARS webstie, the ARRL website, and/or local news organizations, as appropriate. Please contact K3PG by email if you are interested in this position.
3/29/2017