Welcome to ECARS
We would be pleased to have you check into the ECARS net. ECARS is an open service. If you enjoy "ECARS," consider joining. See 'Become an ECARS Member' below and the "Membership: Application / Renewal"

menu option above.

7/276/2016
Accomplished ECARS Members
What ECARS members, current or past, have become notable for accomplishments they achieved in their lifetime? K3IW, Rick, has found that K2AGZ (SK) was quite accomplished musically. See links here and here about K2AGZ's accomplishments. If you know of other such accomplished ECARS members, please inform the Webmaster.

8/30/2016
ECARS on Location at Hamfests
There are no current Hamfest plans

7/16/2016
Become an ECARS Member
The annual dues are $3.00 per year, and you can subscribe for 1 or 3 years, or for a lifetime membership. Applications can be submitted either by mailing a paper application form, or by submitting electronically using the PayPal® application option.

If using the PayPal® option, change the quantity to 3 for a 3 year membership, or to 10 for a lifetime membership.

See the 'Membership: Application / Renewal' menu option. After submitting your application, you can check that your membership has commenced using the 'ECARS Member Lookup' option above in this column, but be patient. It will take a while for it to show up.
7/16/2016
Member Information Changes
If you have changed your Call Sign or email address please see "Membership: Update Membership Data" page for instructions about how to update them.

7/16/2016
Show Us Your Shack
It is always a pleasure to see how other Hams have set up their Shacks. So, ECARS has a section of the website dedicated to showing pictures of member's shacks. If you have not done so already, share your pride and joy on the website.
Follow the menu option above to view member's shacks. See the instructions for submitting your "Shack" photo for inclusion in the slide show on the "Operations: Show Us Your Shack" page. This is for ECARS members only.
7/16/2016
Website Usage - Week of 8/22/16


(exclusive of Webmaster accesses)
| | |
| --- | --- |
| Page | Page Count |
| ECARS Home Page | 522 |
| NET CONTROL SCHEDULE | 153 |
| Swap and Shop | 84 |
| Join ECARS Page | 20 |
| About ECARS | 18 |
| ECARS Organization | 14 |
| ECARS Operations Manual | 13 |
| Show Us Your Shack | 11 |
| Roll Call Schedule | 10 |
| Members Views & News | 9 |
| NCS Operations / Tools | 7 |
| New On ECARS | 7 |
| Update Member Info | 7 |
| ECARS Store | 6 |
| HF Remote Setup N8AD | 6 |
| From The President | 5 |
Visitor Number
Since 08/1/2016

Official Announcements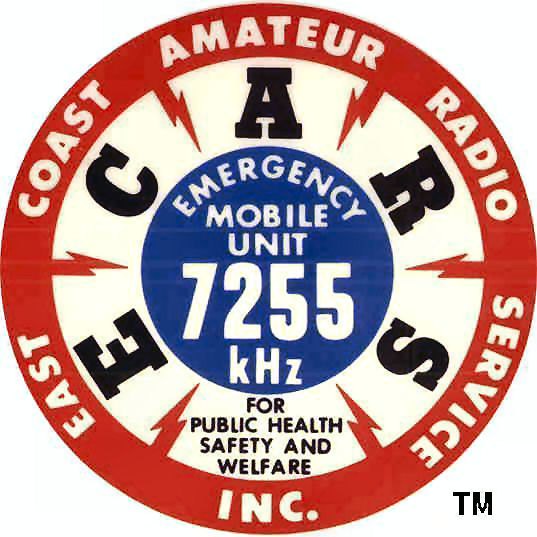 ECARS Elections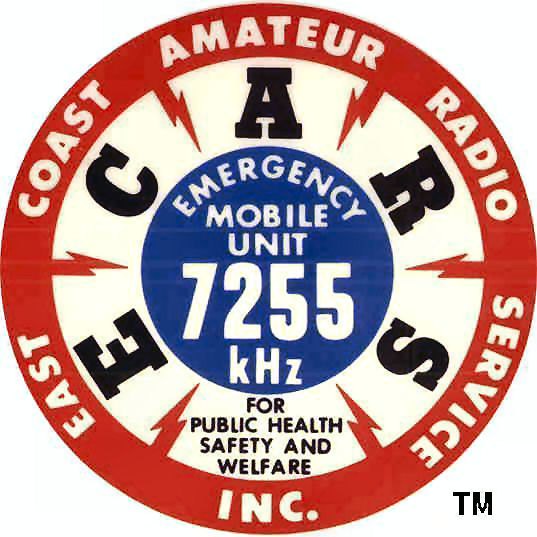 This year, ECARS will conduct elections for President, Vice President, Secretary/Treasurer, and three Directors. Director terms are 2 years, all other positions are for 1 year. Nominations will occur between 15 October and 25 November 2016. Elections will occur in December 2016.

posted 8/25/2016
Net Control Operators Needed
ECARS has four long term openings that need to be filled. If you can fill one of them, you will be providing a service to your fellow ECARS members. See the NCS Schedule, red or yellow cells with OPEN shown in the cell.

8/1/2016
ECARS Webmaster
ECARS is looking for a member who would like to be the Webmaster. Experience with HTML and Webpages is a plus but not a requirement. Past Webmasters have been self-taught. For starters, see: http://www.w3schools.com/html/

7/31/2016
ECARS Membership Certificates
See additional and revised ECARS Membership Certificate options at Membership: Order Membership Certificate. New options include signed certificates, on various papers, in either portrait or landscape, and mailed to you.
Swap and Shop
Swap and Shop has returned to Wednesday at 11-12.

The list of items for sale or trade can be found using the 'Operations: Swap and Shop' Menu button.
7/31/2016
When Did You 1st Operate ECARS?
ECARS has nearly 50 years of operating history, going back to 1968. Who can demonstrate that they worked, or were members of, ECARS back in the "good old days"? Rick, K3IW, has made an impressive claim of QSOs back to 1969. Who else has old history with ECARS?

End of Official Announcements
You Are Needed!
There is no ECARS without the service of the Net Control Operators! If you enjoy ECARS please volunteer to be an ECARS Net Control Operator either for a regularly scheduled time slot, or as needed to fill in when there are schedule openings.
See the 'Operations: NCS Schedule' menu option to see if there are openings that would benefit from your service and contact the Net Manager (
bobgn1@cox.net)
to volunteer.
7/16/2017
General Membership Meeting
To Be Announced Later
Historical Ham Radio & ECARS Audio Now Available
ECARS has received a gift from Lloyd Bankson Roach, K3QNT, ECARS #3823,
consisting of the recording of a historical commercial radio broadcast which he wrote and directed in April of 1969.
It was broadcast over WERS-FM and WBZ-AM in Boston, Massachusetts.
It is entitled,
"200 Meters and Down."

It has been donated to ECARS for historical purposes only.
It features amateur radio operators in the Philadelphia and Boston area including ECARS founding member Jim Lightfoot, WA1KRN, then VP/Gen Mgr of WBZ Radio.
Not only does it cover Amateur Radio in general but has a generous discussion about ECARS, its
origin and its purposes.

The recording is available for download by clicking the link below. It is a large audio file (24 MB) and could take a few minutes depending on your connection.The file is in MP3 format.
If you wish to listen to the audio file, just click the link. However, if you wish to download the file then right-click and choose "Save Target as..." or "Save Link as..."

200 Meters and Down.

ECARS is very grateful to Lloyd, K3QNT, for his generous gift.
Jan 2016
Propagation Information
»»
WWV Solar Indices ««


Space Weather Prediction Center
»»
Space Weather Overview ««


»»
D-Region Absorbtion Predictions
««
»» Dashboard ««
»»
FoF2 Map
««